Improved Drivability | Good Fuel Saving
PERFORMANCE REMAP | PERFORMANCE TUNING
INCREASED HORSEPOWER | INCREASED TORQUE | SAFER OVERTAKING
Want to increase power, improve drivability? Do you and your vehicle deserve the best? Then demand an Quantum Tuning, the tuning brand to trust.
Why remap your car and have its ECU chip tuned for performance? Because performance engine remapping on turbo diesels, naturally aspirated and turbo petrol engines gives your car greater throttle response, overtaking ability, engine smoothness and in some cases, better fuel economy. In short, you'll get the performance of a new car without the expense
Our economy remap software is developed to work on a standard vehicle maintaining manufacturer levels of reliability and original service intervals. Quantum Red is specially designed for High Power & Ultimate Performance.
Designed to fully unleash the full potential of your engine.
QuantumRed™ can be installed on both petrol and diesel vehicles.
Ideally used in situations where the extra power and torque is required for example moving extra heavy loads, running optimised acceleration, experiencing a wider torque window, or simply to enjoy your vehicle.
Our technicians have developed a unique range of tuning services which can deliver the very best in performance tuning. They provide significant gains in power & torque whilst improving the feel and driveability of the vehicle.
When You take Your vehicle Away, You Will leave With: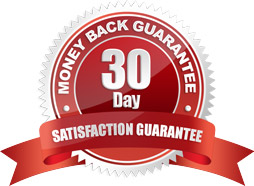 A Lifetime Warranty on the software
A no-quibble 30-Day Money Back Guarantee
When selecting a tuning company to modify your pride and joy, you have to ask yourself are you prepared to accept second best, from a second rate company flashing a potentially dangerous, cheap and nasty generic tuning file onto your vehicle? No of course not..
You can call us on: 01506 651107. Our Team will be happy to help you. OR You can contact us using the request a quote, Please click on Vehicle Remap Directory to see what we can do for your vehicle.